Story
Sandhya Rani (Malini Fonseka) is an ageing film star who was once the darling of the silver screen. Having lost fame and fortune in a changing world, she now lives quietly in obscurity. She ekes out a living by renting out a room in her home to the film and television stars of today to satisfy their illicit sexual desires.
The popular young film star, Shalika (Dilhani Ekanayake), uses this room to carry on an affair with a young actor. When Shalika's infidelity is unmasked by her husband, the scandal and its publicity forces Rani into the limelight again.
In the spotlight once again, Rani is suddenly forced to come to terms with a dark secret of her past – a secret she thought she had buried forever. As she confronts the demons of her past, she journeys in search of a truth she abandoned long ago…
Cast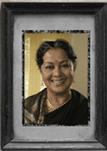 With a career spanning over four decades, Malini Fonseka is undoubtedly the queen of the Sri Lankan cinema. Making her acting debut in 1967, she has starred in more than 150 feature films to date – not including television and stage appearances. Having worked with Sri Lanka's finest directors, she has won accolades both locally and internationally. Apart from her acting career, Fonseka also has produced and directed dramas for television. Her acting career continues without a break, with appearances in many films and tele-dramas to this day.

Nimmi Harasgama was born to Sri Lankan parents, but grew up in the UK, where she cultivated her love for acting and performance from an early age. For her first Sinhala-speaking film role, in Prasanna Vithanage's "Ira Madiyama (August Sun) (2003), she won Best Actress at the Las Palmas Film Festival in 2004. Having done her BA (Hons.) in Drama, Theatre Arts from Goldsmiths College in London, Nimmi was also awarded a scholarship to participate in an Acting in Film Workshop at the New York Film Academy. She now divides her time between London and Colombo. Most of Nimmi's acting work has been on the English speaking stage, both in Sri Lanka and the UK.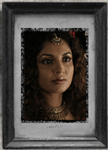 Ekanayake made her film debut in the 1988 film "Dedunne Samanaliyak," which instantly catapulted her to stardom in Sri Lanka, a status she enjoys to this day. One of the country's most popular commercial film stars, Ekanayake proved she was a serious actress in Asoka Handagama's debut, "Me Mage Sandai (This Is My Moon"). Ever since, she has been mixing more commercial fare with serious roles, with her powerful turn in Sudath Mahadivulwewa's "Sudu, Kalu Saha Alu" winning her Best Actress at the Sarasavi Film Awards.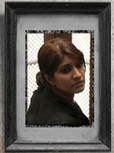 Coming from one of Sri Lanka's most famous acting families, Samanalee Fonseka was exposed to the world of cinema at a very early age, through her legendary aunt, Malini Fonseka. Making her acting debut at age 6 in Dinesh Priyasad's "Paaradise," she has been acting in television, theatre and film ever since. Prolific as an actress, Samanalee starred in a string of films and tele-dramas in the past year, including the popular soap Olu and the award-winning tele drama 'Rala Bindena Thana.' She also was in Senesh Bandara Dissanaike's "Heart FM," Prasanna Vithanage's "Akasa Kusum" and Boodee Keerthisena's "Children of a Silent Age."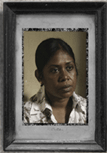 Kaushalya Fernando is an outstanding stage, screen and television actress. She has won many awards for her performances in all three fields. She is also an award wining stage theatre director. She is a drama teacher at the Lanka children's and Youth Theatre Foundation. Her film career starts in 1996, playing the lead role in Asoka Handagama's "Sanda Dadayama" (Moon Hunt). She won international acclaim by playing the lead roles in Satyajith Maitipe's "Boradiya Pokuna" (Scent of the Lotus Pond) in 2003 and Vimukthi Jayasundara's "Sulanga Enu Pinisa" (Forsaken Land) in 2004. The latter won the Camera d' Or award at 58th Cannes International Film Festival, France 2005. In 2008 Kaushalya played in "Fallen from the Sky", Vimukthi's 2nd film and "Akasa Kusum" (Flowers of the Sky) by Prasanna Vithange.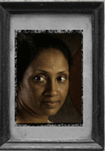 Since her debut in 1997, Jayani Senanayake has proven herself to be one of Sri Lanka's finest actresses. A three-time Best Actress winner at the State Drama Festival, Senanayake is today involved in theatre, television and film. Recently she played vastly different roles in Asoka Handagama's controversial "Aksharaya (Letter of Fire)" and Uberto Pasolini's caper comedy "Machan."
Crew
Production Designer
Sujeewa Paranahewa
Shermila Fernando
Music Composer
Lakshman Joseph de Saram
Film Editor
A.Sreekar Prasad
Director of Photography
M.D.Mahindapala
Executive Producers
Nimmi Harasgama
Abdullah Hameed
Produced by
H.D.Premasiri
A.Sreekar Prasad
Prasanna Vithanage
Written & Directed by
Prasanna Vithanage

Born in 1962, Prasanna Vithanage became involved in theatre on leaving school.
He translated and directed Bernad Shaw's 'Arms and the Man' in 1986, and Dario Fo's 'Raspberries and Trumpets' in 1991.
In 1992, he directed his first film ' Sisila Gini Gani ' (Ice on Fire). It won nine OCIC (Sri Lanka) Awards including Best Director, Best Actor and Best Actress.
Four years later in 1996 was his second feature ' Anantha Rathriya ' (Dark Night of the Soul), which he wrote and directed.
It participated in several international film Festivals and won a Jury's Special Mention at the First Pusan International Film festival. The film also won all the main awards at the 1996 Sri Lanka Film Critics Forum Awards (affiliated to FIPRESCI) including awards for Most Outstanding Film, Best Director and Best Scriptwriter.
'Pawuru Walalu' (Walls Within), his third feature in 1997 won the Best Actress Award for Nita Fernando in her role as Violet, at the 1998 Singapore International Film Festival. It even won ten out of eleven awards in Best Picture and Best Director at the Sri Lanka Film Critics Forum Awards.
His fourth feature ' Purahanda Kaluwara ' (Death on A Full Moon Day) of the same year, 1997, which he wrote and directed was produced by NHK (Japanese Broadcasting Corporation). It won the Grand Prix at the Amiens Film Festival. Initially banned by the government of Sri Lanka, it has since become the most successful film in the more than half a century history of cinema in Sri Lanka.
Prasanna Vithanage completed "Ira Madiyama", his 05th film in 2003. it was on to win many international awards and was featured prominently in the world festival circuit.
In 2007, Vithanage co-produced the hit film "Machan," a comedy about a group of working class con artists posting as a handball team, directed by "Full Monty" producer Uberto Pasolini. "Machan" premiered at the 65th Venice Film Festival in 2008.
2008 also saw the World Premiere of Prasanna Vithanage's 6th feature film as director, "Akasa Kusum (Flowers of the Sky)" in Pusan, South Korea. The film is currently touring the festival circuit and will be released into Sri Lankan cinemas in July 2009.
Photo Gallery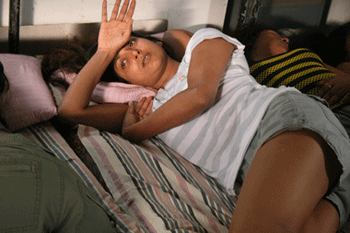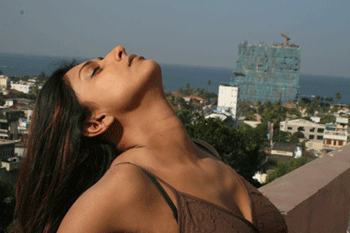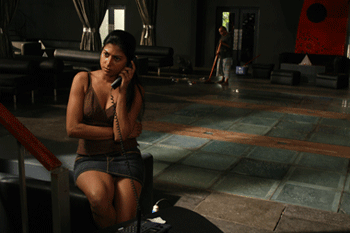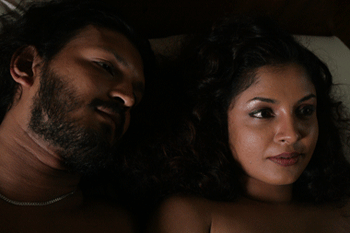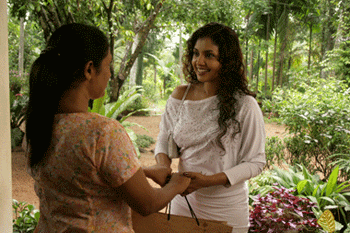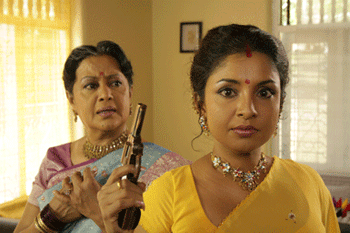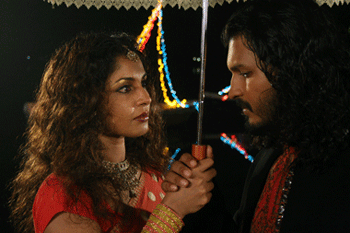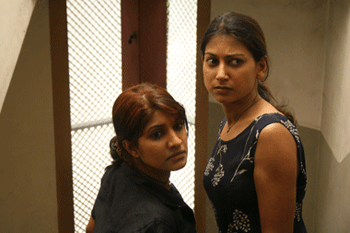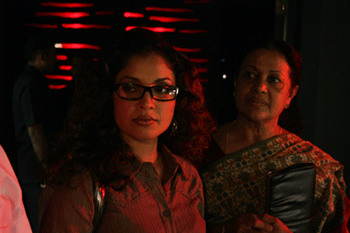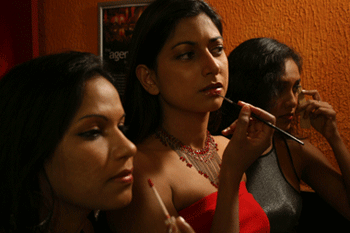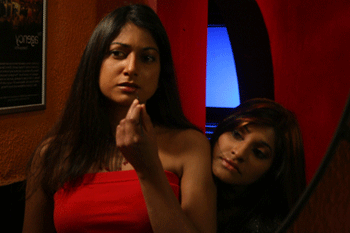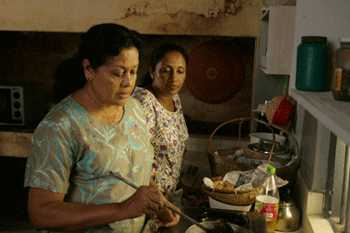 Traillers
Incoming search terms for sinhala movies:
Related posts:
Tags: Akasa Kusum, Dilhani Ekanayake, film, Jayani Senanayake, Kaushalya Fernando, Nimmi Harasgama, Prasanna Vithanage, Samanalee Fonseka